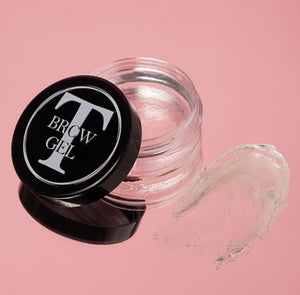 Styling Brow Gel
Sale price Price $25.00 Regular price Unit price / per
Tax included.
Description
Give Your Brows A Boost With T Clinic styling eyebrow gel.
Our clear formula lifts up the hairs and sculpts them into place for a natural-looking longer-lasting finish. No need for a stiff or flaky brow product that feels like you're wearing makeup.
Get your brows on point with this easy-to-use wax-based eyebrow gel. Perfect for creating that feathered look and providing long-lasting hold, it also helps to tame unruly brows. Can be used on its own or with Eyebrow Powder, Pomade, or an Eyebrow Pencil.
Whether you're shaping your brows for the first time or filling them with color, this long-lasting brow eyebrow is the perfect product. Waxes are gentle on your brow hair and skin, and they keep your brows in place so you can achieve brow styles that will hold all day. It's also great for touchups between eyebrow appointments. No matter what the occasion, this eyebrow gel is perfect for shaping and styling your eyebrows.
Enjoy that fresh brow lamination look every day with our brow gel at a fraction of the price!